We've refined our approach over numerous projects across just as many clients, establishing a process that keeps you informed every step of the way and us delivering something special.
We feel delighted on our open, honest, personable and transparent approach to what all we do. Our dedicated teams take great honour in what they do and delivering something that we can all be very proud of that makes a huge difference for our Clientele and their customers is what drives us.
Our approach comes wholly from lessons learnt, things we've done really well in the past - others that could have been done a little better. It's all how we improve and its why we have a linear process for our approach, because we are aware what works and what doesn't.
We are convinced that the best results are achieved by not just working for our Clients, but with our Clients, building long term partnerships. We eagerly listen to what they have to say, to deeply understand their needs and aims, then we apply our technical expertise and creative flair to achieve the right solution at the right price. Harbouring this understanding of our Clients and their business benefits both parties, allowing us to submit applicable recommendations for website/mobile applications development and to be efficient and focused on what their particular product needs. And we fully follow that this approach works well, much of our business is repeat work. We place a high value on well designed, accessible, user friendly applications and this trend roots all of our projects. We never subject our Clients to tie-in licensing fees or over complex contracts, realising that delivering quality, being honest, direct and committed is what sustains the partnership.
Each project is unique, however they all initiate with one thing in common: we want to know everything. Where you Begun. Where you Aim to go next. What you value. Who your customers are and why they care about you. The solitary way to solve a problem is to understand it from every single angle. Luckily, we've got a proven and productive process to quench our unappeasable curiosity.
---
Scope & Plan
Intense scoping leads to finer planning, making sure that all stakeholders in the project know what will be delivered, in what fashion and when.
CodeMunks has delivered numerous projects across a wide range of industries, resulting in a polished scoping and project development methodology which guarantees the affluent outcome of your project.
We're substantial on communication during each project development, from the moment the project scope is defined to updates during development, it's vital that you're informed every step of the way. We've worked with teams that ambit in size and expertise with projects varying in complexity to deliver a solution that make sure your customers have a great experience.
We use Online Project Management Software that makes it super easy to see phases of your project, files, wireframes, functional specifications, designs, progress updates, meetings and minutes.
---
Design & Build
Following the Proven Skills Our Resources Have Across Design and Build, our mobile first Strategy Makes Sure that the User Experience (UX) and Information Architecture (IA) of your project are absolutely first-class.
Our skill to interpret your existing brand into a utilizable, responsive and impulsive design is vital at so many levels however ultimately it's all to make sure your customers have a magnificent experience online.
We are aware that design is subjective however usability and intense information aren't - they're imperative. That's why our iterative design process make sure that we hit the mark, each time.
Our industry dominant designs are braced with standards compliant HTML & CSS, making sure that your web site looks eminent and works well over a wide range of devices.
---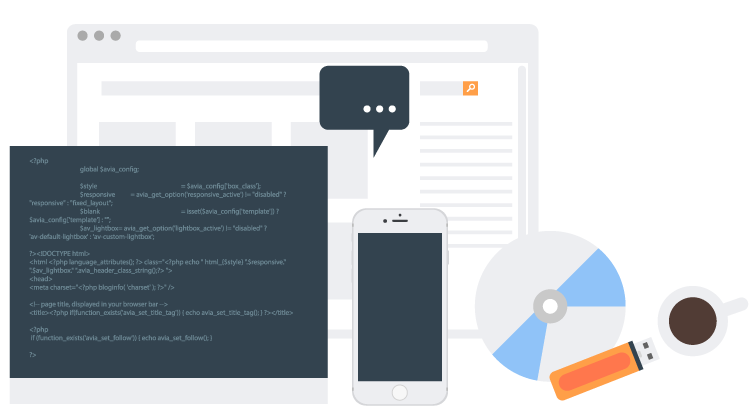 Develop & Test
CodeMunks Development Procedures are built by a focus on scalability, that matched with our testing procedure make sure bug free code at the time of Delivery.
We have been delivering Off-the-shelve solutions for over 5 years now. We have partnered with businesses of all sizes, thus we have plenty of experience in specifying the best solution for a whole range of various challenges.
CodeMunks has appreciable expertise in the development of inclusive content management systems that make your life easier, allowing you to take care of your customers well.
Our Approach is personal yet professional towards the development of all projects, making sure we keep you in-line across every milestone in the delivery of your project.
---
Deploy & Monitor
Vital to the launch and proceeding analysis of your project is how it is monitored. CodeMunks use various tools to make sure your project keep on with performing at its peak.
Your Project Deployment is always one of the most delightful milestones we can achieve for you and there is not a single thing quite like finally being live!
And just because we've set your project in motion, it never means we vanish into the Internet. CodeMunks is always there for full On Going Support and Warranty making sure your project stays Top Grade.