CodeMunks, a premier web development company provides you a complete range of solutions facing the ever growing client and market challenges. We provide you internet & Intranet solutions that are reliable, scalable and highly customized for your needs. CodeMunks uses the best of web technologies for your customized web development and optimization. The processes involved are highly professional and can assure you appreciable success.
CodeMunks dares to challenge its own boundaries and rise above its own limits which, in fact, are far above the global industry benchmarks.
As a consistent provider of world-class IT-enabled services and consulting solutions to a clientele widespread across the world, CodeMunks is stanch on the Japanese principle of KAIZEN which calls for constant and never ending improvement. We keep abreast with all latest and emerging technologies, and master them like no one can, to make sure our customers get services that stand apart from the competition. With unremitting enhancements in our services and offering, CodeMunks is committed to pampering the ever-growing expectations of even the most demanding customers out there.
The developers working at CodeMunks are definitely among the top experts in their area. All of them have a master's degree in Computer Science and Information technology, and many of them have successfully passed Microsoft and Brainbench certification tests. A wide range of expertise and experience in new and radical technologies, along with its ability to apply its deep knowledge and expertise, provides our clients with effective and efficient solutions to their business challenges.
Our core competency can be explained in various forms, including technical/subject matter know how, business acumen, a reliable process, close relationships with customers and suppliers. It may also include development process or culture such as employee dedication, better skillsets. Our core competency yields a long term advantages to CodeMunks, providing sustainable competitive advantage over the others.
CodeMunks provides you a buffet of It solutions across different technologies to ensure you get everything under a single hood.
Main Technology competence units @ CodeMunks
Open Source Solutions
CodeMunks stands apart in delivering strategic consulting and implementation solutions that are destined to tune, manage and optimize your business prospects. Our team of expert and experienced IT professionals make the most of Open Source technologies to deliver robust Open Source B2B solutions for all industrial domainsJava / J2EE Solutions CodeMunks is recognized for its expertise in Java / J2EE software development. Our Java consulting and software development outsourcing services provide full support at every stage of projects from architecture to implementation.
Ruby on Rails (RoR) Solutions
CodeMunks specializes in rendering top-rated web development services harnessing the features of Ruby on Rails (RoR) framework. Our team of RoR experts render robust and scalable web applications using latest Ruby on Rails (RoR) tools and development methodologies.
Salesforce CRM Solutions
CodeMunks renders salesforce CRM solutions integrated with cloud-computing model which enable businesses to exceptionally improve customer satisfaction and productivity.
Microsoft SharePoint Solutions
CodeMunks delivers comprehensive enterprise SharePoint solutions that are customized to comply with your content taxonomy, business objectives and organizational structure.
Smartphone/Mobile Solutions
CodeMunks is the spearhead in providing secure, stable and stringent mobile application development solutions across diverse mobile OS platforms, including Android, iPhone, iPad, Blackberry, Symbian, Windows Mobile, and a lot more. We provide efficient and effective services to companies all around the world.
Android SolutionsAny budget – any application – our responsive and scalable solutions will never let you down. CodeMunks has shown unremitting excellence in enhancing the customer outreach and brand identity of its client enterprises. Our Android app development processes are mapped with user-specific and world-class industrial specifications plus forward-thinking development strategies to target maximum Return-on-Investment.
iPhone and iPad Development
CodeMunks has been the early adopters of iOS platform and has since delivered numerous apps for both iPhones and iPad. iOS rock stars in our team ensure they understand your idea well and bring your dream to reality in the shortest possible time.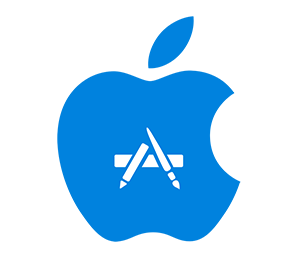 Drupal CMS Solutions
The team of proficient developers at CodeMunks, offer conceptual and practical Drupal development services that leverage the power of Drupal platform, empowering your business to expand across various business verticals.
Magento Ecommerce Solutions
CodeMunks renders Magento ecommerce development services that render result-oriented solutions for your business model and empower your business with exceptional features.