Providing QA and Maintenance services is no rocket science; but then, providing spearhead services that help you make the most of your IT applications certainly need some doing.
We put technology to test, and we test real hard. CodeMunks offers the best-in-class QA and Maintenance Services for web and mobile applications to its extensive global clientele.
At CodeMunks, we believe that mature QA processes can help technology be more secure; and therefore, we lay emphasis on providing on-budget, on-time and service-oriented QA solutions that stand apart from the competition. Innovation is the mainstay of who we are, what we do, and the way we do it. And it reflects in the way we workout the needs of multiple clients for balanced and effective decision making.
Beyond Compare QA Solution
Our QA team works in tandem with the Resource & Development division to ensure the standards of your IT applications match those set by CodeMunks.
Verification and validation testing
QA consultation
Domain and functional testing
Performance testing, including stress & load testing
Operation-centric testing
Installation and configuration testing
User acceptance testing
Regression testing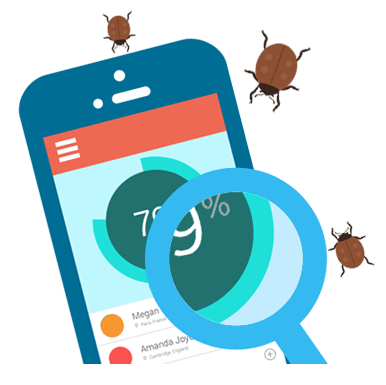 If you keep on doing the same thing day in day out, you are bound to get the same result each time – it's as simple as simplest.
CodeMunks works along the lines of the same concept with its cosmic pool of experts who are accustomed to perfection in respective domain.
We have a team of experts for each process. They work in their zone of brilliance to collar up and fix the bugs at each stage of the software development life cycle and guarantee that the end-product is as per your preference and requirement. Perfection is just the way we do things.
Major attractions of our QA services
Customer satisfaction guaranteed
Affordable and flexible packages
Proven QA techniques and advanced testing tools
Regular process reports
Routine status update
Complete QA and process workflow documentation
Quickest turnaround time
We maintain a forward-thinking approach and hence provide our clients full control to evaluate the QA processes being followed by us.